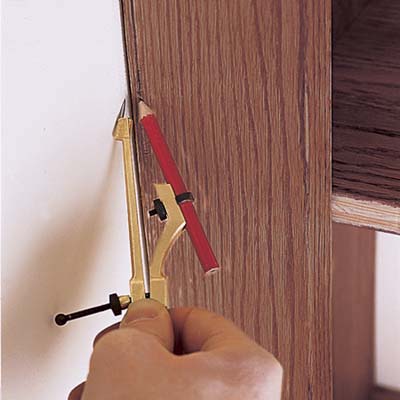 Use
½
trim to finish the sides and top of the bookcase. The trim can hang over the inside edge, or be flush.
Hold the trim over a bookcase leg, tight against the wall. Using a level, adjust the trim until it's plumb. Tack it with 6d nails.
Find the widest gap between the trim and wall. Open the scribe to span that gap. Run its point along the wall so the pencil transfers the wall's contours onto the trim. Remove the trim and cut along the scribed line with a jigsaw.
Attach the trim with glue and 6d finish nails. Repeat on the other leg.
Cut trim to fit along the top; glue and nail it in place.