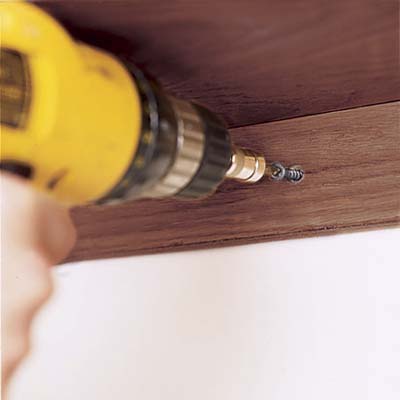 Hold a level vertically to check the bookcase for plumb. Add shims, as needed. Once the whole piece is plumb and level, tap shims around the bookcase anywhere there is a gap against the wall to make sure the entire frame is tight in the opening. Score the shims with a utility knife, then snap them off flush with the bookcase edge.
Use a stud finder to locate and mark where the wall studs fall just under the hanging strip.
Using a combination bit, drill a screw-shank clearance hole and counterbore hole in the hanging strip at each stud mark. Securely fasten the bookcase to the wall through the pilot holes with 2
½
-inch screws.