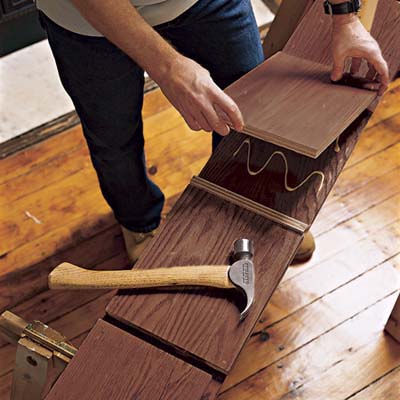 The bookcase has a kickplate to cover the space under the bottom shelf, so the lowest supports need to be recessed. Using a circular saw, carefully rip them down in depth by
¾
inch.
Glue and nail the supports to the legs: Starting at the bottom of one leg, squeeze an S-shaped bead of glue up to the first layout line. Align the lowest support piece with the board's bottom and back edges. Nail it in four corners with 3d nails.
Using a scrap piece of plywood as a shelf-size spacer, position the next support. Glue and nail it in place. Continue attaching supports in this manner, left, until the top supports are in place, finishing
¾
inch from the top edge. Repeat on the other leg.