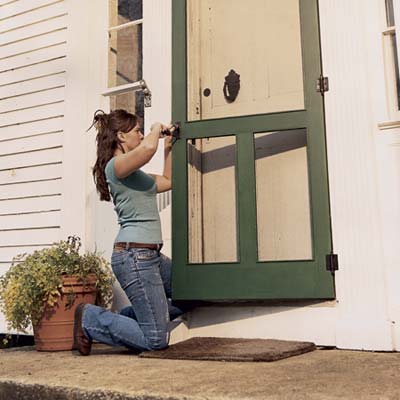 Open the door and slip the screen inserts into place, then secure each with wooden turn buttons mounted to the back side of the door.

Install a no-mortise latchset centered on the door's middle rail. Line the latch case up to the edge of the rail on the inside of the door, then mark the spindle location. Drill a 9?16-inch-diameter hole at this mark.
Hold the latch case on the door, thread the lever's spindle through the hole, then screw the case down.