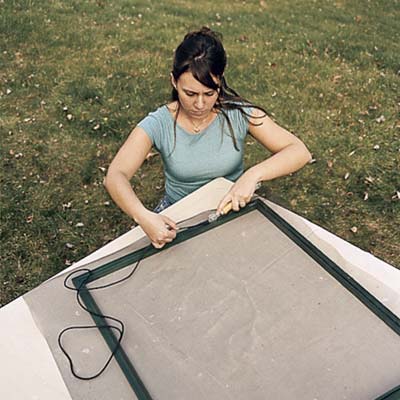 Assemble the screen-insert frames, using glue and brads at the corners.

Paint, or stain and varnish, the frame parts. Allow to dry fully.

Cut a piece of screen 2 inches larger all around than the insert. Use the convex wheel on the spline roller to gently push the screen into the groove on the insert.

Turn the roller around and use its concave wheel to push the rubber spline deep in the groove. Use a utility knife to trim the excess screen close to the spline.