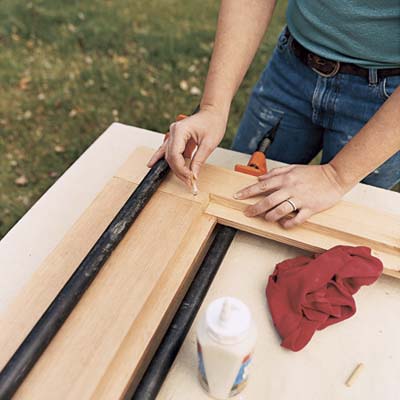 Drill
¼
-inch-diameter holes through the stiles wherever there's a mortise-and-tenon joint. The holes should be
½
inch in from the inside edge of the stile so the bit passes through the tenons.
Apply glue to 11?2-inch-long dowels and tap them into the holes you drilled. Allow the glue to dry overnight before removing the clamps and sanding the dowels flush.
On the front face of the door, glue and nail frame molding inside the screen-opening perimeter with
¾
-inch brads.