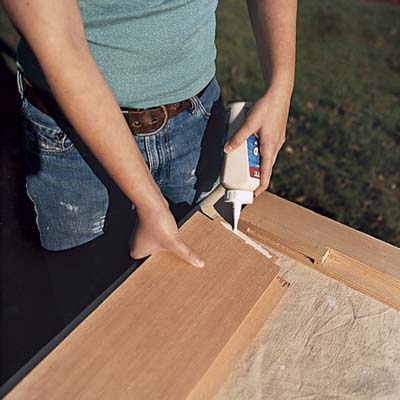 Check the door's fit by dry-assembling the parts without glue. If a tenon doesn't fit its mortise, pare it down with a chisel.
With the door assembled, lay out the center stile so it butts the center of the middle and bottom rails. Make two marks on either end of the stile that overlap onto the rails. Using those marks for reference, drill two centered,
¼
-inch-diameter by
⅞
-inch-deep holes into both ends of the stile. Then drill corresponding holes in the two rails, making sure those holes are also centered.
Take the door apart, then glue
¼
-inch-diameter by 11/2-inch-long hardwood dowels into the holes in the stile and fit it together with the middle and bottom rails.
Apply glue to the tenons on all the rails, then reassemble the entire frame.