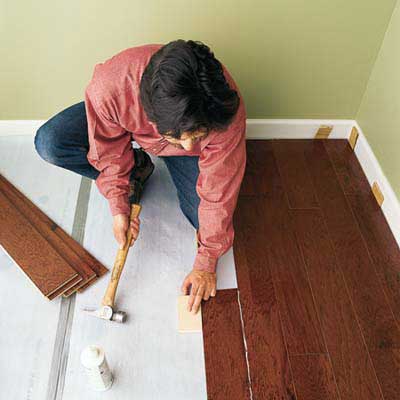 Start each course with the piece of flooring left over from the previous cut (cut end to the wall), as long as it is more than 8 inches in length. This will keep the joints staggered. Remember to place spacers against side walls before you put down a plank.

Squeeze glue into the groove of the plank in one continuous bead, then slide it up against the previous row. Set a wood block against the outside of the plank, and tap it with a hammer to bring the planks tightly together.

Measure from the plank to the end of the row and finish the course as detailed in Step 3. Continue installing planks in this manner, one course at a time. Every four to six courses, use blue painter's tape to keep the joints tight while the glue cures.