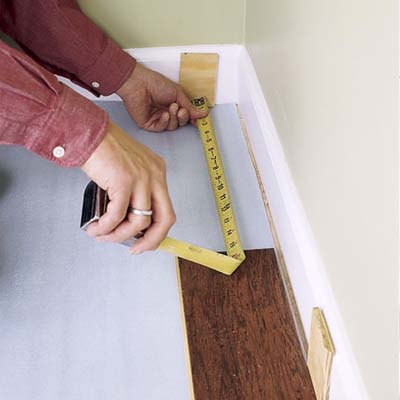 Lay down the first plank with its grooved end in the corner against a spacer block. Also place spacers along the starting wall. As you set the flooring, always keep the tongues facing out and cut ends against a wall.

To fill in the pieces in the first course, place a spacer against the wall, and measure from it to the last plank installed.

Mark this measurement on a new plank, starting at the grooved end so it will mate with the tongue of the last plank. Cut the plank to length.

Apply glue to the end groove of the new piece, and install.

Slip a pry bar between the end of the plank and the spacer and lever the joint together. Then push the piece down in place. Remove excess glue with a damp cloth.