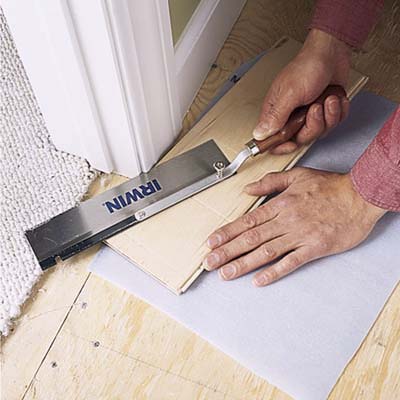 Use a flush-cut dovetail saw to trim the bottom of the casing at all doorways so that the flooring will slide underneath.

Gauge the height of the cut by laying down a piece of foam underlayment and a piece of flooring (upside down so the saw won't scratch the finish).

Then hold the saw flat against the plank and carefully make the cut.