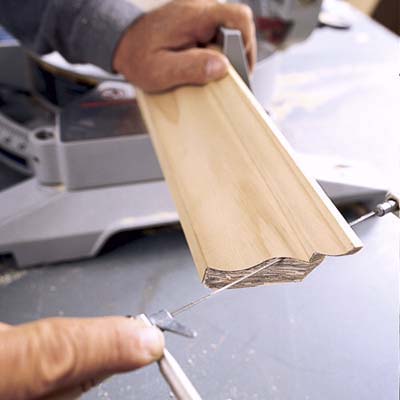 Highlight the very edge of the cut, along the profiled front of the molding, with a pencil.

Next, using a coping saw, cut away the bevel. Angle the coping saw blade toward the rear about 5 degrees — a technique known as back beveling — and carefully follow the molding profile as you cut.

Use the miter saw table to brace the workpiece when cutting.