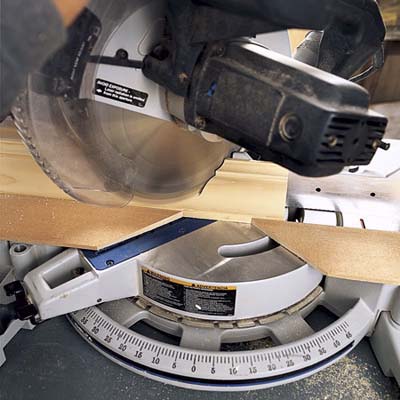 Inside corners are composed of a square-cut piece that butts the corner, and a corresponding piece that's cut on an angle and coped (carefully cut along the molding's profile) to conform to the first piece.

Begin by installing a piece of crown with a square-cut end (zero degrees on the saw).

Then position a second piece of molding upside down on the saw and adjust the blade for a miter cut. If this piece comes to the joint from the right side as shown in Step 3, swing the blade to 45 degrees left and make the cut. The bulk of the molding should be sitting on the left side of the saw.

If cutting a left-side coped piece, swing the blade to 45 degrees right, with the molding sitting to the right.