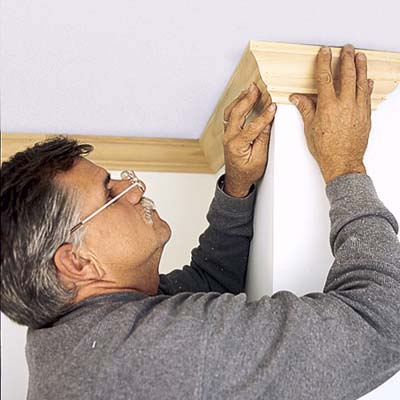 Hold the molding pieces in position at the outside corner and check for a tight fit (left).

Before nailing the molding to the wall, bore two pilot holes through the point of the miter joint. A 4d finish nail chucked into your drill works well here.

Then apply glue to the miter joint and fasten each piece of crown with 6d or 8d finish nails top and bottom.

At the corner joint, tap 4d finish nails through the pilot holes.

Set all the nails.