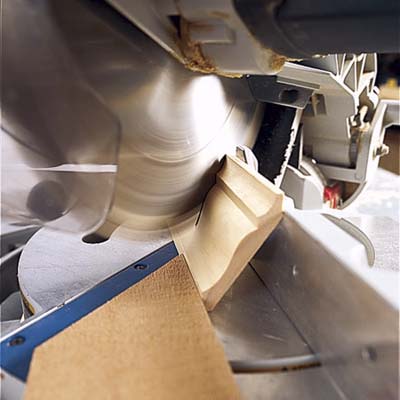 Mount a piece of crown in the saw (upside down as before), leaving the blade set to the angle used to cut the test scrap. This is the angle you'll use to cut the outside corner.

Because the molding is upside down, if the saw blade is swung to the right, you will be cutting the right-half piece of the joint and you'll need to cut off the right end of the workpiece. If the blade is swung to the left, cut off the left end of the workpiece to complete the left half of the joint.

Once you've cut the first piece, use the test scrap to adjust the blade in the opposite direction and cut the other half of the joint.