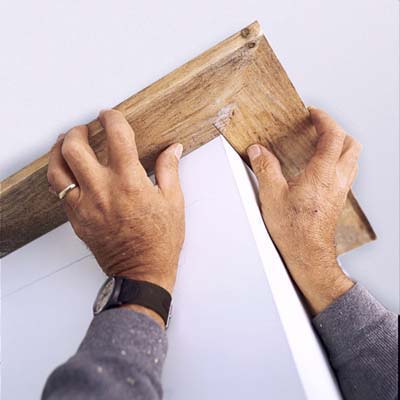 Turn the pieces so they are stacked precisely one on top of the other (make sure to put the piece with the pencil lines on top). Then take this stack to the miter saw, put one set of the boards' edges against the saw fence, and adjust the blade angle to match the diagonal line.

Saw through both pieces at the same time along the diagonal line. This cut bisects the angle of the outside corner.

Hold the cut pieces against the ceiling as shown and check for a tight fit. If necessary, mark in which direction the angle is off, adjust the saw to match this corrected angle, reassemble the two boards as before, and cut them. Then test again to be sure.