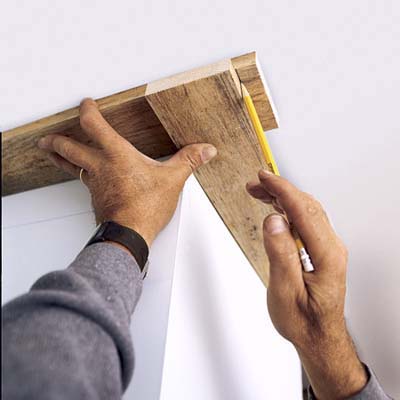 An outside corner can be formed by cutting two pieces of crown with opposite miters of 45 degrees each, making sure both miters are longer on the top of the crown (the part that rests on the saw table when you cut). But sometimes a wall corner isn't exactly square, so you must first measure the angle formed by the two walls and and then bisect it.

To do this, take two pieces of wood of exactly the same width and hold one against each wall, making sure their ends overlap by an inch or so.

Next, draw pencil lines on the face of the upper piece (the one held flat to the ceiling) alongside each edge of the overlapping piece.

Draw a diagonal line to connect two opposite corners of the marks.