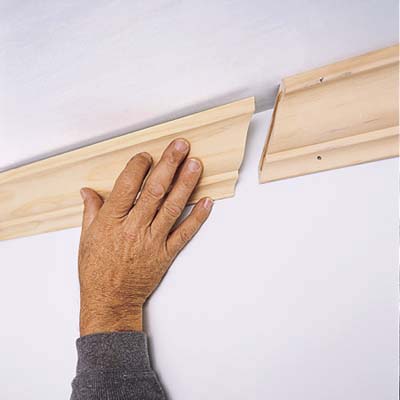 Apply a thin, even layer of glue to the scarf joint on the molding that's now nailed in place. Install the adjoining piece of crown so it creates a tight- fitting scarf joint.

Fasten the second piece with finish nails top and bottom, and wipe away any glue from the scarf joint.

After the glue dries, use 100-grit sandpaper to sand the joint smooth.