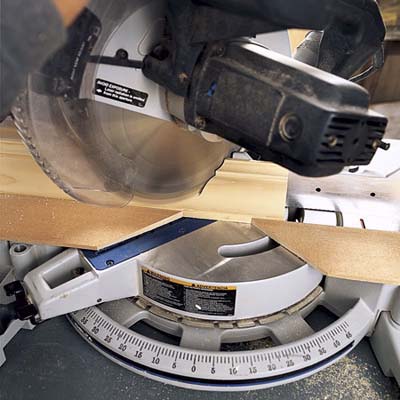 When two lengths of molding are required for a long wall, join them with an angled, overlapping scarf joint.

If you're working counterclockwise around the room, adjust the saw for a 45-degree miter cut to the left. (Swing it to the right if you're going clockwise.) Then put the crown, upside down as before, on the saw table between the wood guide fence and the vertical saw fence. Make sure the piece you're keeping is on the side to which the blade is turned.

Hold the molding securely, then cut through it slowly.

Leave the blade in the same position, and cut the adjoining length of molding with the piece you're keeping on the other side of the blade.