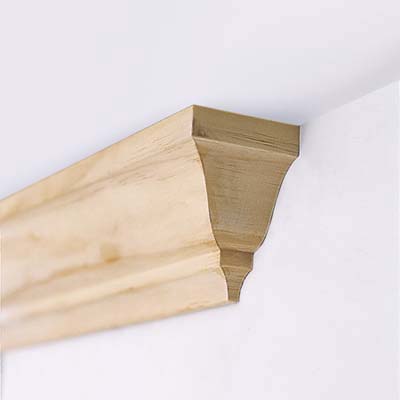 Bore two pilot holes through the tiny triangular return with a 4d finish nail chucked in your drill.

Apply a thin coat of glue to the return, then press it into place and hold it for a minute or two.

Nail the joint gingerly with 4d nails through the pilot holes only if the glue fails to hold.

Set the nails and fill all nail holes with putty.