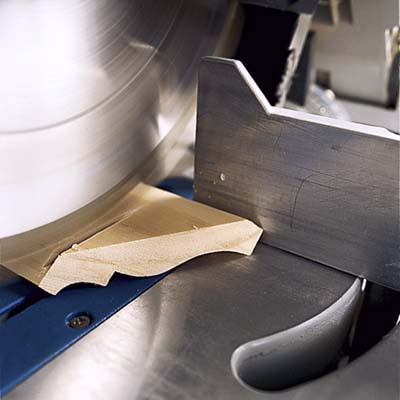 Where the crown molding doesn't butt ito something, you need to finish it with a return. Cut a 45-degree miter on the end of the crown (as you did for an outside corner) and nail it up. Next, make a 45-degree cut in the opposite direction on another piece.

Adjust the saw to zero degrees and lay the piece flat and face-down on the saw table. You'll need to remove your wood guide fence for this.

Cut through the crown, starting at the very point of the miter.