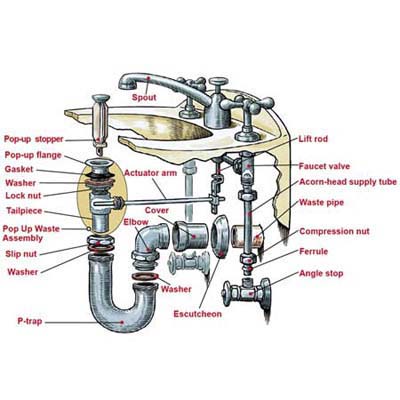 PLANNING AHEAD

•First choose your sink, thenhire a plumber to rough in a new waste pipe. "More often than not, the exisiting waste pipe is too low to install the trap, which fits inside the pedestal," Richard says.
•While the wall is open, install blocking, a horizontal 2x that's screwed between the studs at basin height, beneath the palster or drywall. Blocking provides a solid anchor for the lag screws holding the sink against the wall.
•Sinks do not come with fasteners. Have lag screws and washers on hand before undertaking this project.
•Some steps require four hands. If you try to do everything by yourself, you may see hundreds of dollars' worth of porcelain topple and smash to the floor.