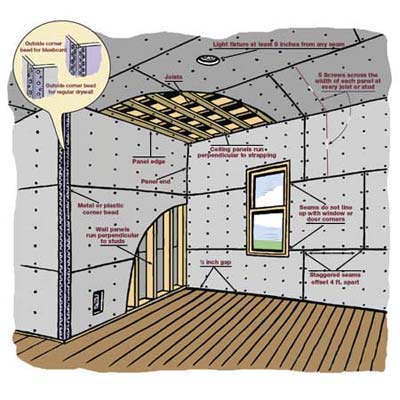 PLANNING AHEAD
•Measure the width of the shower opening in at least three places: threshold, up to 5 feet, and halfway in between.
•Any wall that's more than
½
inch out of vertical over 5 feet will need a matching filler strip so that the door can be made plumb.
•From the point on the threshold where the door will pivot, measure the distance to bath fixtures or any other potential obstacles that an outswing door might hit.
•Draw a sketch of the shower in plain view (looking down from above) and in elevation (side view). Fill in all the measurements and take it with you to the showroom.
Click ''enlarge this image'' to view illustration labels.