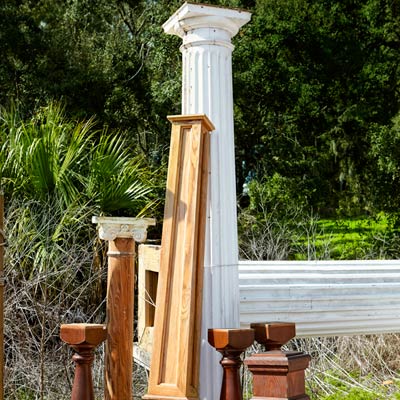 I scored a fluted column at an antiques shop for just $90—a bargain, considering its stellar condition and detailed design. To repurpose it as a coat tree, all I had to do was add some hooks and build a new plinth base to replace the missing original. But rather than make a base from scratch, I assembled one by stacking three prefab wood boxes beneath a round plaque that I secured to the bottom of the column's shaft. For $39 in supplies from
Walnut Hollow,
I saved myself hours in the workshop. The hooks came from
House of Antique Hardware,
where antique repros in a range of styles and finishes start at $3 each. To preserve the column's aged finish and guard against lead in the old paint, I brushed the surface with a few coats of clear polyurethane in a matte sheen before starting the job.