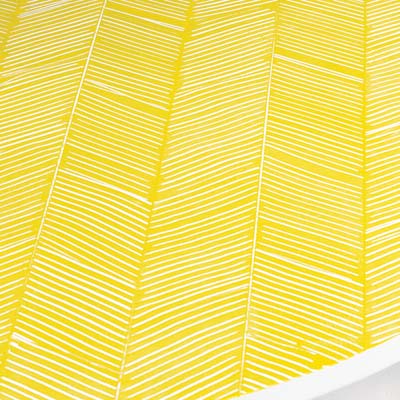 If you like the ordered feel of geometric lines, you'll love what a paint comb can do for you. It offers an expedient way to work a pattern of evenly spaced parallel stripes into glaze. How you apply them—in squiggles, chevrons, a crisscrossing design—is up to you.

We blocked out a bright, bold herringbone on the old laminated table here to inject some eye-opening zing into a breakfast nook. It's a lively twist on an age-old pattern and much easier to execute than it might seem. Just tape off rows and drag a comb diagonally across half of them in one direction, then half in the other.

You can buy a comb, or, for a more homespun look, craft your own by snipping teeth out of a plastic lid or putty knife.