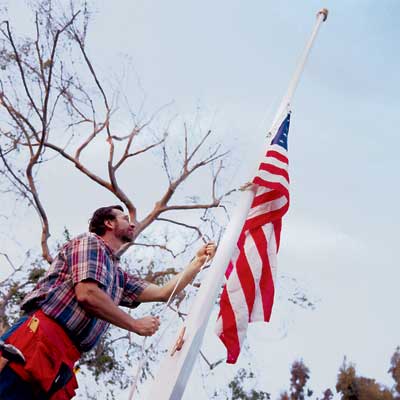 To install a flagpole, the first step is deciding where in the yard to put it. You can do this by assembling a mock-up with PVC pipe and couplers. One person should hold up the pole in various spots so a second person can judge the effect from afar. A grassy spot in a prominent place by the front door of the house is ideal.

To choose a pole's height, consider the height of the house or building: 18 to 25 feet for single story building, 25 to 30 feet for two stories, and 30 to 40 feet for three stories.

For this project, This Old House master carpenter Norm Abram installed a pole with a linchpin assembly, which allows the pole to be lowered easily for painting or major storms.