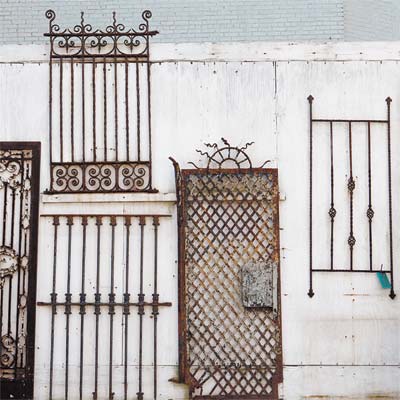 Ornate window guards, like the ones shown here at Demolition Depot in New York City, range from $300 to $3,000. Simpler ones can be found on eBay and at house-part recycling centers for less than $100.
For my wall-mount rack, I bought a simple 3-foot-tall wrought-iron guard with two widely spaced twisted rails from
Pasadena Architectural Salvage
for $90.
Hang your rack within arm's reach of the range so that pots will be easily accessible. You can get hooks at
Eagle Emporium
Contribute to This Story Below
Level

Ratchet wrench

Drill/driver

Pencil
1. Salvaged iron window guard
from
Demolition Depot
2. Renaissance wax polish
from
Amazon
3. Wrought iron S hooks
from
Eagle Emporium
4. Anchoring hardware
that's appropriate for your wall type
5. Rustoleum American Accents black spray paint
from
Kmart