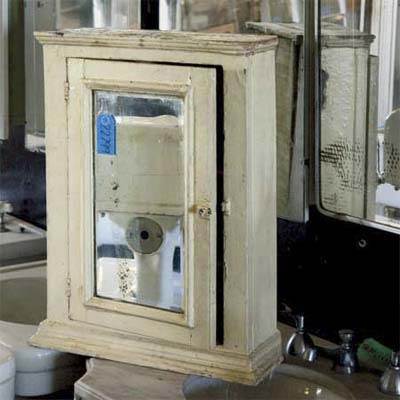 When shopping for a vintage medicine cabinet for this project, look for a surface-mount unit. These tend to be older, some dating to the mid-1800s, and are typically made of wood. Recessed ones made of ­either wood or metal became popular around the turn of the 19th century, in part because of the Victorians' obsession with cleanliness. It was thought that protruding ledges, specifically those in kitchens and baths, harbored sickness-inducing microbes.

Prices typically range from $50 to $250 for a vintage cabinet, with the best deals at flea markets and online auctions. Compare that with $350 to $1,000 or more for repro models.

Shop Smart
You can get vintage cabinets on eBay, but hit salvage yards for rare finds, such as this 1880s one with a beveled diamond-shaped mirror at Demolition Depot in New York City.