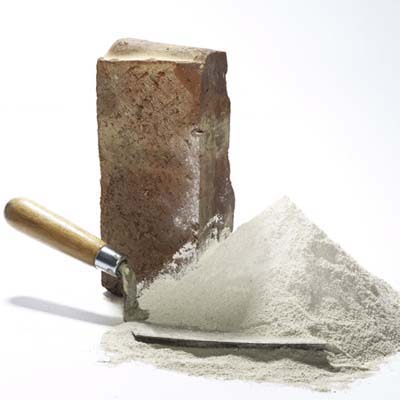 If your brick is 50 years old or less, you can probably repoint it safely with modern, portland cement–based mortar (although the guy doing the next repointing, who'll have to grind it out, may curse your decision). But if your house was built before World War II, the mortar is likely a mix of lime putty and sand, and you should try to match it. Otherwise, over time, as the soft old brick swells and shrinks against the rock-hard mortar, the bond between them will break, moisture will get trapped in the wall, and the brick faces will start popping off. Traditional lime mortar acts like a cushion, flexing with the brick's movement while allowing moisture to migrate easily out of the wall.
A restoration mason can analyze old mortar and make a compatible mix, or you can send mortar samples to companies such as
Virginia Limeworks
or
U.S. Heritage
and get a custom blend with the same color and characteristics. You can choose between hydraulic lime (shown), which comes in bags and hardens when it reacts with water, much like portland cement, and lime putty mortar, which comes in buckets and slowly hardens by reacting with carbon dioxide in the air.

Contribute to This Story Below
Carbide-tipped grout saw

Cold chisel

Engineer's hammer

5-in-1 painter's tool

Stiff-bristled brush

Tuck-pointing trowel

Drill/driver with abrasive wheel attachment

Hose and nozzle

Brick trowel or hawk

Tarp