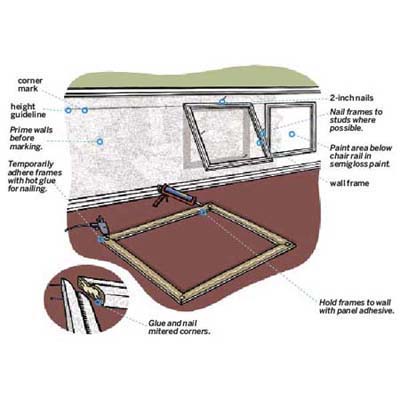 Day-to-Day Timeline

Friday: Smooth and prime the wall where the frames will go, then create an aesthetically pleasing layout. Once you have the frame sizes established, calculate how much material you will need and go shopping.

Saturday: Create a jig to help you build the frames square and tight. Cut all the molding to size and build all the frames.

Sunday: Glue and nail all the frames to the wall, fill and sand the nail holes, and paint the area below the chair rail.