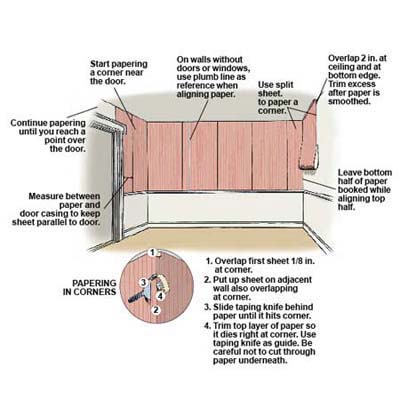 Layout is the key to a good wallpapering job. Paying attention to the order in which the paper goes up ensures that your pattern will stay well-matched and look straight. John Gregoras recommends working in one direction around the room to keep the pattern consistent.

But no matter how good your technique, the pattern between the first and last strip will rarely match up. For that reason, Gregoras always starts his job behind a door, papering out from the corner until he reaches the space above the door— the least conspicuous spot in the room.

Very often, the last strip of paper on a wall isn't a full sheet. So Gregoras always papers the corners with split sheets.

Click enlarge this image to see illustration labels.