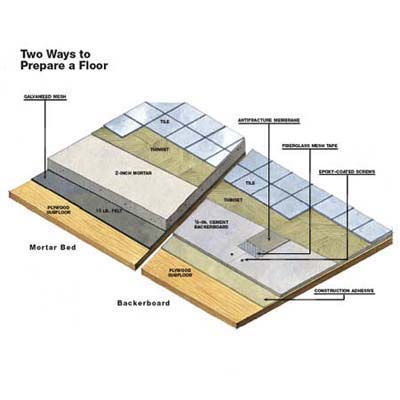 PLANNING AHEAD

•Strive for a layout that maximizes the number of whole tiles and the size of any cut tiles.

•When awkwardly sized tiles can't be avoided, place them where vanities will cover them later or out of the main sight lines from the doorway.

•You shouldn't step on any tiles until the thinset has cured for at least 24 hours.

•Save until last all of the cuts requiring a wetsaw. Then rent the wetsaw for one day.

Click ''enlarge this image'' to view illustration labels.