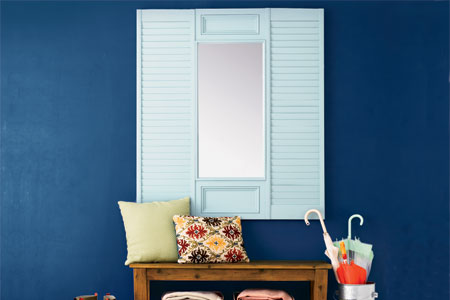 Whether you need to steal a glance as you dash out the door or want a place to stash a reminder note, this shutter mirror could be just the ticket. We repurposed an old pair (these were $1 each at a yard sale) and mounted them on
½
-inch plywood with an inexpensive mirror (about $30 at
IKEA
) centered in between. Orienting the louvers upward provides slots for slipping in notes or cards, or even hooking on small baskets. Adding panel details lends architectural character, and a coat of paint unifies the parts, making this one looking glass that's a real looker.
Tie project parts together with paint (we used
Behr's Windwood Spring
).