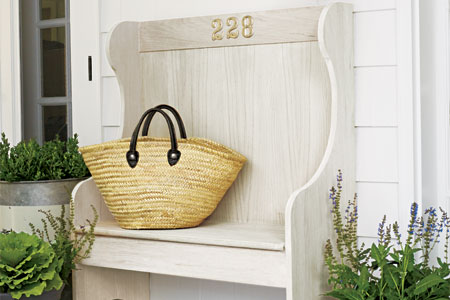 Pickling, bleaching, whitewash—they're all variations on the theme of treating light-colored woods, usually pine, oak, or ash, to make them appear even lighter, almost ethereal. This "limed" look stems from the 16th-century European practice of infusing wood with a paste of caustic lime to ward off insect infestation. Even then, it was appreciated for its decorative value.
Contribute to This Story Below
More in Painting & Finishes
medium-grit and fine-grit sanding sponges to open the wood's pores and sand between clear coats

vacuum with brush attachment and microfiber cloths to remove sanding dust

two disposable cups and wide-mouth container to mix primer and water

4-inch nylon-polyester paintbrush to apply pickling solution

2

½

-inch nylon-polyester paintbrush to apply clear coat

paint cup and liners

clean, dry rags
1. White latex primer-sealer to dilute with water to create a pickling paint (or use an off-the-shelf formula, such as Minwax's White Wash Pickling Stain)

2. Water-based polyurethane to clear coat and protect the pickling. Satin will look the best.