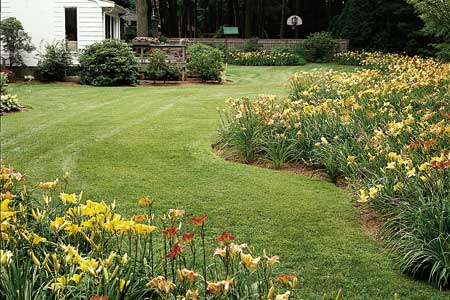 The daylily is one of the easiest perennials to divide. "Daylilies are bulletproof—they can take a lot of abuse," says Roger Cook,
This Old House
landscape contractor. If you divide them when clumps start to get crowded or their blooms are shy, usually after four or five years, you will be rewarded with more plants and flowers for another part of your garden or for the garden of a friend.
According to Roger, the best time for division is either in
early spring,
as soon as new growth is visible above the ground, or in the
fall,
after they have finished blooming. Divisions bloom sparsely in the first year, but once they are established they grow in beauty and number of flowers.

Contribute to This Story Below
Spade




Pruner