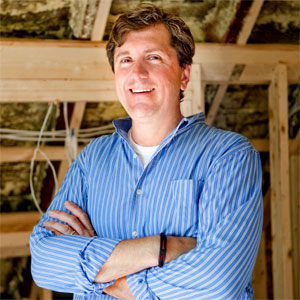 Michael Burton, Vice President of TV Operations and Executive Producer This Old House Productions
Michael Burton is the Vice President of Television Operations and Executive Producer for This Old House Productions, overseeing the television shows This Old House and Ask This Old House. In this role Burton sets broad direction for show content and manages business operations including budgets, talent and new development. In addition, not only does Burton work with publisher to develop and renew major television partnerships, but he also works with national marketing and station relations to set strategic public relations and distribution objectives and goals.

Prior to this position, Burton was This Old House's Senior Director of Television and Video, leading business development efforts resulting in formidable contracts with HGTV, the Do-It-Yourself (DIY) Network and A&E. He can also be credited with key underwriting agreements for This Old House as well as integrating TV programming with thisoldhouse.com and the magazine.

No stranger to the brand, Burton came on board full time in 2003 after a 17-year tenure as Managing Director of National Sponsorships for This Old House under its PBS affiliate, WGBH in Boston, MA. While he was there, he also oversaw all underwriting and sales efforts for programs including Frontline, Nova, American Experience and Antiques Road Show.

Burton graduated from Boston University and currently resides in Southboro, Massachusetts with his wife and children.