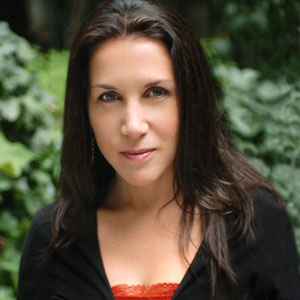 Alexandra Bandon, Online Editor
Alex Bandon, editor of thisoldhouse.com, fully believes that someday she will own a 4-story brick Greek Revival row house in New York City's West Village. Until then, she indulges her renovation and design passions by writing about other people's homes and by single-handedly renovating her own rented one-bedroom apartment.

Alex joined TOH in 1999 as a senior editor, overseeing the magazine's coverage of This Old House television projects and editing its core service stories. In 2009 she moved from print to digital, taking the helm of thisoldhouse.com. It wasn't much of a stretch—she had already been the magazine's first multimedia editor for more than two years, advising on the redesign of the website, producing new online content, and writing a blog, The Shelter Life, in which she chronicled her life as an urban DIYer. At the same time, Alex appeared on NBC's TODAY show and CNN's Open House discussing a variety of home-related topics.

Before coming to This Old House, Alex wrote and edited lifestyle pieces for The New York Times, The New York Times Magazine, Modern Bride and New York Magazine covering film, fashion, food and real estate.

A graduate of Colgate University, Alex's expertise has been featured on NBC, CBS, CNN, AOL, Apartment Therapy, Gizmodo, and in The New York Times and numerous other newspapers and wire services. She currently lives in Manhattan's West Village where she has painted, plastered and renovated every room in her apartment, including a 440 square-foot garden. Her most prized possession is a formidable collection of power tools that she somehow manages to fit into a converted linen closet.