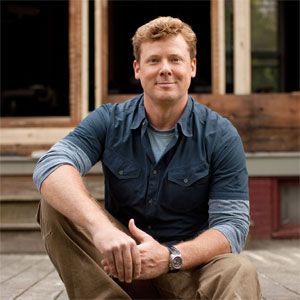 Q: We have an old cast-iron farmhouse sink that we'd like to reuse in our kitchen remodel. It's in good shape, with no nicks or scratches, but there are some stains that we'd like to remove. Any suggestions?

—Chris Roller, Batavia, ILL.

A: Kevin O'Connor replies: Everyone I've talked to about cast-iron sinks—including sink restorers and manufacturers—agrees on one thing: Start out with nonabrasive products that won't scratch the surface of the sink.

Michelle Meyerhoffer at Kohler Co., which makes cast-iron sinks, recommends her company's Cast-Iron Sink Cleaner, a nonabrasive stain cleaner that contains wax. Other nonabrasive cleaners, such as Soft Scrub Gel and Zud cleaner, also work well on marks, she says. But the wax in the Kohler product puts back some of the sheen and helps prevent subsequent staining. Plus, you can make it into a paste to leave on tough stains overnight.

If that doesn't do the job, Meyerhoffer says a mild abrasive, such as Bar Keepers Friend, should be the next step. It contains oxalic acid and a soaping agent, a combination that works well on rust.