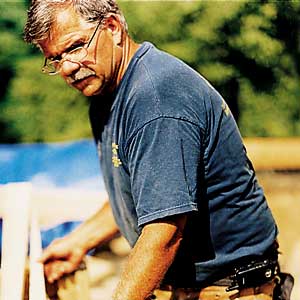 Q: Can I put a door to my garage in a bedroom?

— Ruben Romo, Chino, Calif.

A: Tom Silva replies: No, it's not safe. Safety concerns about fire and carbon monoxide buildup in garages mean that the building inspectors frown on any bedroom-garage connections. The 2003 International Residential Code says: "Openings from a private garage directly into a room used for sleeping purposes shall not be permitted." That doesn't leave much room for argument. Check your local codes, but I'd be surprised if they were much different.