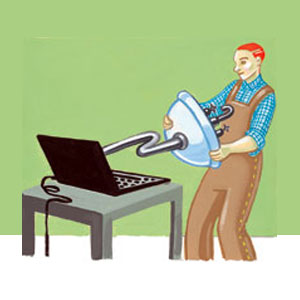 In 1996, when my wife and I remodeled our house in northern California, shopping for plumbing fixtures, lighting, tile, appliances, and other accessories consumed our evenings and weekends for months. Last year, when we did a similar job on our new house near Washington, D.C., we managed to find all the items we needed in half the time, with a wider selection, less driving, and discounts totaling more than $10,000.

The difference? The Internet.

Online shopping for building materials, barely heard of five years ago, has come of age. Whether you're a do-it-yourselfer or a professional contractor, you can find a vast array of brand-name and specialty construction products from online vendors who offer aggressive pricing, fast shipping, and excellent customer service.

But you have to be a savvy shopper, because you don't want to lose all of your savings to shipping charges or, worse, discover that the 300-pound stove you ordered won't fit through the kitchen door. Following are some online buying tips, as well as pitfalls to watch out for.