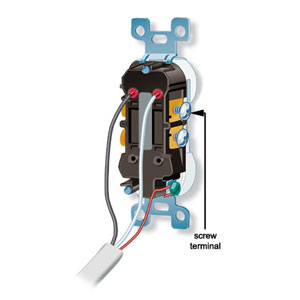 8. Backstabbed Wires

What it means: On newer switches and receptacles, wires pushed in the back are more likely to come loose than those anchored around screw terminals.

Code violation? No. The practice is allowed, even for new construction.

Danger level: It depends. At a minimum, loose wires can cause a receptacle or switch to stop working. In the worst case, they can start a fire.

Solution: Check for backstabbed connections by removing a switch or receptacle from its outlet box. If one is backstabbed, there are likely to be more. Release the wires and attach them to the appropriate screw terminals on the receptacle.