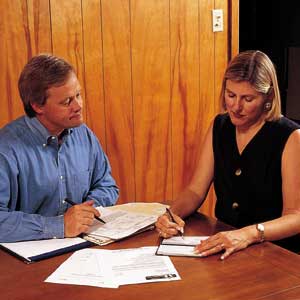 Remodeling is expensive. I can often help my clients manage costs, but not always in the ways they expect. Most of my clients have been told they can save money on a project by doing part of the work themselves or by cutting corners on materials. Usually, these schemes end up costing more in the long run or throwing off the schedule irretrievably. If you're planning a renovation or the future holds plans for a major project, here are some pitfalls to avoid:

Reusing Fixtures and Materials

Some homeowners insist on reusing a tub, sink, countertop, or range to save, say, $300 to $400. The old stuff may not look bad in its old setting. But once you buff up the nearby areas with new walls and fixtures, an old refrigerator or range will look especially drab by comparison. In the vast majority of cases, people who reuse a tub or range, for example, end up regretting it. Plus, older fixtures are apt to fail sooner than their new counterparts, and replacing them often requires tearing out new work. Although the carpeting in the 50-year-old room you're redoing might only be a few years old, it doesn't pay to tear it up and reinstall it. All the costs of reusing it could go a long way toward buying new carpeting. Plus, like reused fixtures, slightly used carpeting installed in a new addition looks especially bad. The same holds true for used materials. When you look in a construction site Dumpster, it might seem like lots of perfectly good stuff is being thrown away. But when you calculate the cost of recovering those materials, you end up paying more to reuse them.