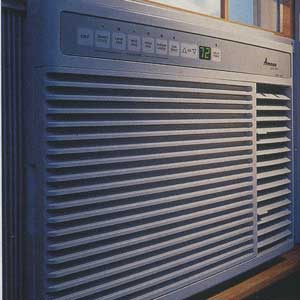 Room air conditioners can quickly cool a broiling bedroom, a sticky family room, and other hot spots in your house for as little as $250. Individual units put the cooling where you need it if the climate in your area does not warrant whole-house air-conditioning or if you don't want to spend $3,000 to $6,000 to have a new central-air system installed.

What's more, current models are up to 30 percent more energy efficient than those of a decade ago and carry warranties as long as five years. Best of all, buying an air conditioner early — before summer, when retailers get top dollar — can save you money.

"Many stores hold sales during off-peak times," says Dick Matthews, vice president of room air conditioners for Sears. "Consumers can save as much as 15 to 25 percent if they buy an air conditioner before the first heat wave hits." Unfortunately, many homeowners waste those savings by buying a unit that's too large or too small for the space.