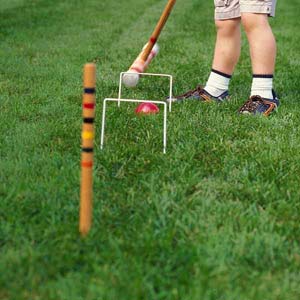 Upgrade your grass seed
Researchers have recently developed blends of cool- and warm-season grasses that require even less nitrogen, water, and mowing than traditional turf. Because these slow growers have different needs—and looks—from more common varieties, seeding over existing lawn isn't always recommended. But if you're starting from scratch, here are three mixes worth trying.
No-Mow Lawn Seed Mix
Prairie Nursery
, from about $7 per pound;
prairienursery.com
This blend features six cultivars of fine fescues that are all native to the Northern Hemisphere and thrive in full sun or partial shade. Mow it monthly—or not at all. Once established, it requires minimal water or fertilizer, and weeds struggle to take hold because of its interlocking root system.
Ultra Low Maintenance Lawn Seed
Pearl's Premium
, about $8 per pound;
pearlspremium.com
It took the company 10,000 field trials to fine-tune its blends of drought-tolerant grasses native to North America and Europe. Monthly mowing is recommended, as is an annual dose of fertilizer. Three mixes with different sun requirements are offered, including one for deep shade.
Habiturf
Lady Bird Johnson Wildflower Center
, about $40 per pound;
wildflower.org/habiturf
A blend of grasses native to the American Southwest, this mix is well suited to hot, arid climates. It requires occasional mowing and needs watering once or twice a month during the growing season. If you leave clippings on the lawn after mowing, there's no need to ever fertilize.