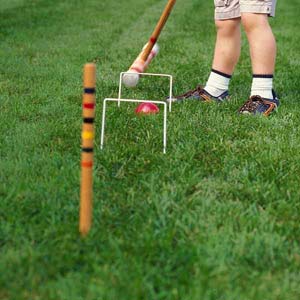 Know when to call it quits
Despite its resilient nature, turf sometimes refuses to take off. If your lawn continues to struggle, do a soil test and make an honest assessment of the growing site. Favorable conditions generally include at least 6 hours of sun and well-draining soil. In shady areas, you can gently thin tree canopies to allow more light to filter through, or overseed bare spots with shade-tolerant grass varieties.

In some cases, it may be less work to forgo a lawn altogether. For instance, you might consider replacing a struggling patch with a bed of shade-loving perennials or, in arid climates, swapping turf for a tapestry of sturdy groundcovers.

But where turf does work, a smart care-and-feeding regimen encourages a top-quality lawn—and frees up the leisure time to enjoy it.