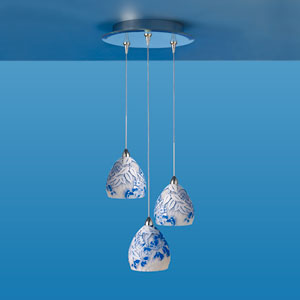 In the Store

1. Check the lumens.
Bulbs may be fluorescents, xenons, LEDs, or low-voltage halogens with a transformer. When controlled by a compatible dimmer, three 400-lumen bulbs will provide both task and ambient light, a plus in a dining spot that doubles as a workspace.

2. Ask about assembly.
Canopies and fittings come in different finishes, and shades in different styles and colors, as well as sizes, which influence how closely they can hang. The upshot: A three-light fixture may have up to 20 parts.