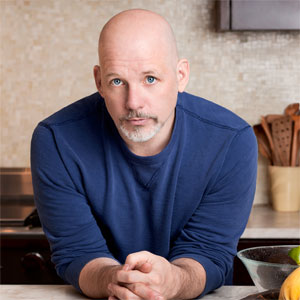 April 2013

"Why can't you decide on buying a dining room table?" I asked my wife, and she volleyed right back, "Why can't you plaster the hole in the wall?"

"Because I'm waiting for you to pick the dining room table," I said. "And I'll do that," she responded, "as soon as you fix the hole."

There it was. We'd hit a rough patch of chicken-and-egg arguing over why our remodel had ground to a halt. And I wasn't even sure how we got there, though I knew such bickering was (using history as a guide) my fault and a common symptom of any project that has unexpected problems and drags on—and on and on.

The real question, though, was how would I get out of it. Divorce seemed extreme. Begging forgiveness might work, but that would set a bad precedent. Plus, I wasn't even sure I'd done anything wrong. Maybe, I thought, my wife and I needed an intervention.

That's when I got a letter from TOH reader Stefanie. Stefanie wrote to let us know that she and her husband, John, love getting TOH each month and feel a real sense of camaraderie when reading about the home-improvement challenges that I share in this space each issue.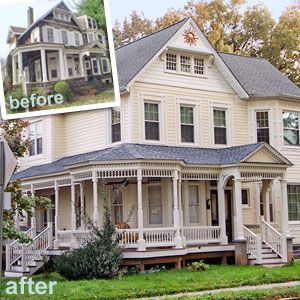 That was a camaraderie I wasn't currently feeling at home, I knew, but what Stefanie said next made the real difference. She related the tale of their difficulty in starting a family and how, through it all, they continued to work on their home and what a terrific job John has done on it. "My husband would like nothing more than to see our house in TOH," she wrote. "I have not told him that I submitted this letter; to surprise him by showing his hard work would be my ultimate 'thank you' to him for all of his support and hard work in building the perfect home for our family, which one day will be complete." It feels good to make people happy, so here you go, Stefanie. Great job, John.

As for my wife and me, well, shortly after getting Stefanie's e-mail, I patched the hole. And a week after that, we had a new dining room table on the way. I've got a ways to go before my wife starts writing in to magazines about me, but maybe it's a start toward the finish.