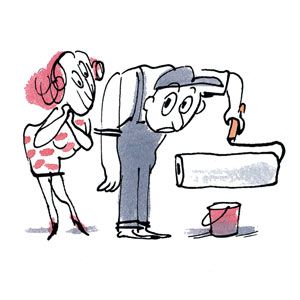 The Amateur Project Manager
Identifying trait: Believes he or she was a pro in a previous life

Kussmaul had a client who thought that "since he organized a carpool, he could act as project manager," she recalls. "But he didn't order enough paint, and since it was a custom color, we had to stop the job for half a day. He wasn't happy when I charged him for the time." Eric Thompson, a GC in Hampton Bays, New York, tells amateur purchasing agents, "Oh, excellent—now you can sort through the warped 24s and sit on hold with customer service when the faucet breaks—and you can't find the serial number!"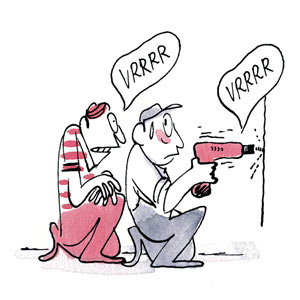 The Meddler
Identifying trait: Uses his outside voice even when he's in your face

The Meddler is always on the job, which is no help at all. "My car mechanic doesn't want me under the hood with him," says Kussmaul. "Well, my guys don't want someone under the ladder when they're putting up drywall." Another GC, who request anonymity, recalls a homeowner who "yelled about where we parked our trucks," yelled about the amount of time it was taking, yelled about the dust, and"—naturally—"yelled about how loud our tools were." If you are the kind of client who gets underfoot, try using this quality time to be nice; you may be rewarded just for being polite.