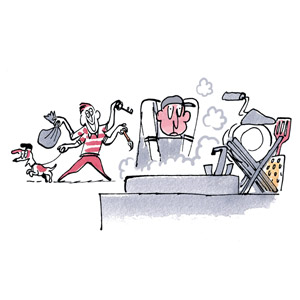 The Chore Abuser
Identifying trait: Blind to the expression on a fellow human's face

Reva Kussmaul, author of Remodel 411: Secrets to a Successful Remodeling Relationship, says that as a contractor she once arrived at a work site to find the homeowner packing 12 huge boxes. "She said, 'Oh, I want your guys to take these out to the porch for the UPS guy.' Then she asked me to have them rush her patio furniture inside if it started raining. I mean, come on!" Experiences like this compelled Kussmaul to hang out a shingle as a remodeling coach. She encourages homeowners to treat remodeling pros like other pros—surgeons, say.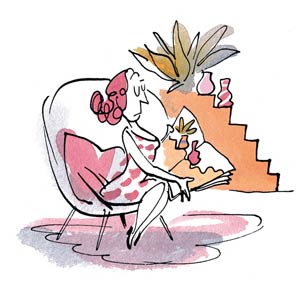 The Perfectionist
Identifying trait: Projects feelings of inadequacy onto others

Of course you deserve superb workmanship, and in a timely manner. But whether it's delivery of the new tub before noon or the envisioned placement of a switch plate, nothing will ever be perfectly perfect. "We explained that custom cabinetry could never look like an airbrushed photo in a catalog," one source says of a prickly client. "It is handcrafted, after all." But she had the cabinets remade—twice. If you suspect that you, too, qualify as "tightly wound," start with a realistic calendar—your pro can help—and be glad if the tub arrives before he's off to his next job.