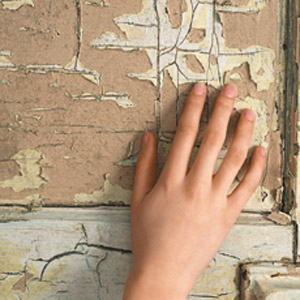 APRIL 9, 2010
April 15 isn't the only day in the month when the Federal government is going to want something from you this year.
The Feds also want you to comply with the Environmental Protection Agency's (EPA) new lead paint regulations that take effect on April 22, 2010. The Lead-Based Paint Renovation, Repair and Painting Program Rule (RRP) is going to change the way you work in houses built before 1978, and chances are, you're not going to like it.
The rule (which was actually passed in 2008 but goes into effect this month) requires contractors to take an EPA-sanctioned 8-hour class to learn about lead containment and then practice the procedures outlined in the class. Contractors will be required to hand out lead awareness pamphlets to building occupants before work begins. There will be lots of forms to fill out and paperwork to file.
And if you think this is just another unenforceable law like talking on your cell phone while driving or obeying the speed limit, think again. According to the rule, the EPA "may file an enforcement action against violators seeking penalties of up to $32,500 per violation, per day."
Of course, no one know yet how this is all going to shake out, or even how the EPA plans to enforce the rule, but this is a new Federal law that could apply to you, and these guys are not fooling around.
If you plan to be working in any pre-1978 buildings, you need to find out more information, starting today.
Click
here to find a location where you can get the required training
.
The EPA has also published a
30-page guide you can download
(that summarizes the 79-page rule).
Reading the guide is a good starting point. And don't worry, it's as easy to understand as a tax form.