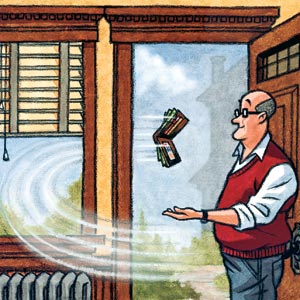 You already know about deducting mortgage-interest payments and property taxes. But did you also know you could qualify for a $6,500 credit toward the purchase of a second home—as long as you move into it? Or that Uncle Sam will fork over up to $1,500 to defray the cost of a pellet stove or water heater? With some 300 changes to the tax code last year alone, keeping up with the latest breaks can be harder than installing your own heat pump. So we asked CPA Bernie Bossert, a researcher at the Tax Institute at H&R Block, to brief us. Read on for more reasons to love owning the roof over your head.

Q: Deductions and credits: What's the difference?

A: A deduction reduces your taxable income. A credit reduces your taxes, dollar for dollar. A $100 deduction may decrease your taxes by $15, while a credit will reduce them by $100.